Timber Floor Renovations
Floor Renovations, Repairs, Sending, Staining, Polishing Timber Floor
If a solid wood floor is needed and you have existing timber
floor boards under your carpets, then you are half way there already!
We deal with floor sanding, sealing, colour staining, and floor repairs. We can give your wooden floor a perfect finish with our floor sanding, sealing and colour staining services. We can also repair your wooden floor to have it looking like new again.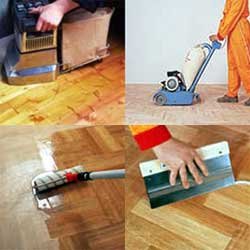 Preparation for renovations:
We come to measure the area, check for loose boards and give advice on the floors condition.
The room should be clear of furniture and anything that may be affected by dust i.e. soft furnishings/fabrics. Professional modern sanders have effective extraction but some dust is still inevitable. Floor sanding is noisy, we try not to work unsocial hours but you may want to warn the neighbours!
Written quote - the price we give you is an all inclusive price for sanding, staining (if required) and sealing based on the size of the floor.
We are extremely competitive within the industry.
Existing carpets can be removed at a charge of $80 per room.
We are a well established business which provides very good customer satisfaction and an excellent service to our clients. Contact us for more details about our wooden floor sanding, sealing, colour staining and floor repair services.